This weekend, The Wolf celebrates all who have served our country and defended our freedoms with The Wolf's Patriotic Weekend.
All weekend we'll put the spotlight on songs all about the good 'ole U-S-A. Turn up The Wolf and let your patriotic pride be heard all weekend and turn up The Wolf!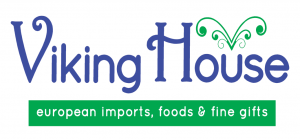 Sponsored by The Viking House, where Europe is closer than you think. Find the perfect special treasure this holiday season online, at VikingHouse.com.