Meet Sasha, the Wolf's Pet of the Week sponsored by Sugar River Animal Hospital.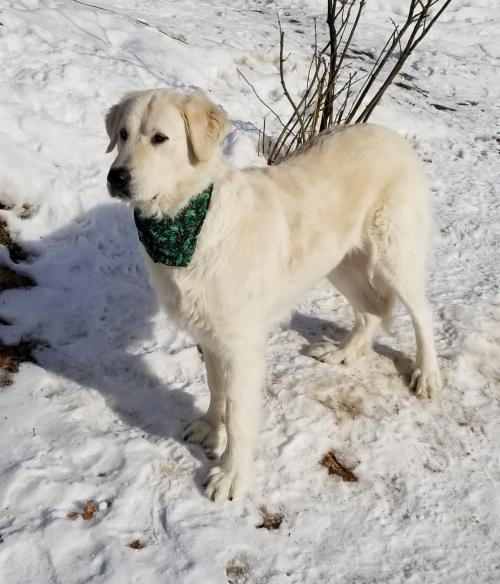 Sasha is a 6-year-old Maremma Sheepdog, the Italian equivalent of a Great Pyrenees, and available for adoption at Wags and Wiggles Rescue. She's a former livestock dog (retired now) and loves to be indoors with people on a soft bed. She is a big friendly girl but don't let her soft side fool you as she is a protective girl when need be.
This girl is big one weighing in at 120 lbs and has just as big of a personality! The ideal home for Sasha will be one that has had livestock guardian breeds in the past and a fenced yard is a must as this girl will wander and dash away if given opportunity.
Sasha loves to be outdoors during nice weather lying in the sun keeping a watchful eye on things. Sasha is wonderful with children and other animals.
The Wolf's Pet of the Week is Sponsored By: